Welcome to Canara Springs!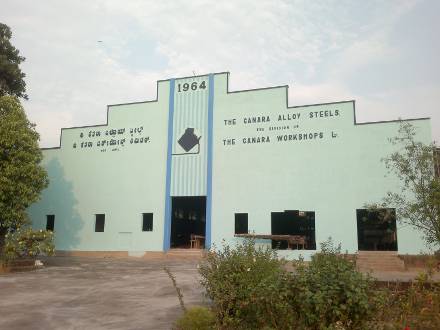 The Canara Workshops Ltd. is one of the leading experts in suspensions and pioneers in leaf springs. The company is the first of its kind to start indigenous laminated leaf spring manufacturing in India and also among the first to introduce advanced technologies to improve the performance of leaf springs.
Our products are popularly known under the brand name Canara Springs. We manufacture leaf springs for heavy commercial vehicles, light commercial vehicles, passenger vehicles and also for passenger cars. Please visit our Products link for more details.
The spring manufacturing unit is supported by the company's Alloy Steel Division, Steel Rolling Mill and Logistics Division.
Please go through the key links on this website for more details. If you need any information that is not provided here, you may contact us by phone or email.
Canara Springs Annual Report!