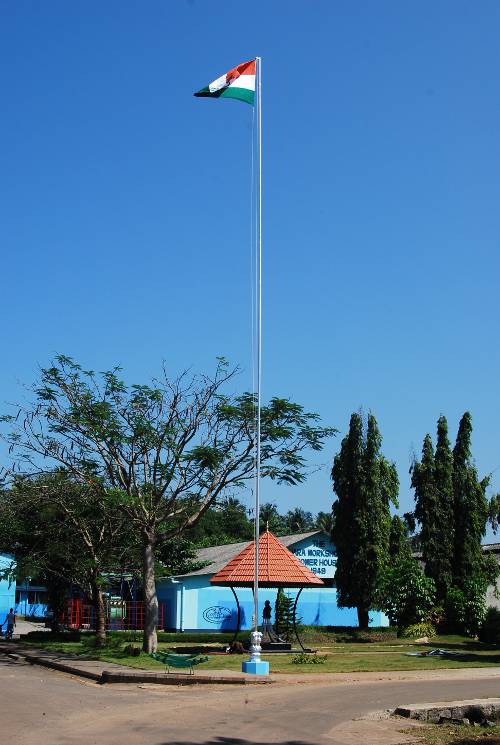 A few years ago prior to 1995 the Indian National Flag could be flown on a daily basis only by the Government, military and the judiciary. Private individuals and others could only fly it on Independence Day and Republic Day.
In those days we used to fly the company flag, a white silk flag with our logo on it. Meanwhile Navin Jindal managing director of Jindal Strips Limited  had been flying the National Flag at his factory premises from 26th January, 1993, until it was forcibly lowered on September 1994 on orders of the then commissioner of Bilaspur, S K Dubey. Then in Sept 1995 the Delhi high court allowed his writ petition and permitted him to fly the national flag in his factory.
At Canara Workshops on hearing of this judgement we lowered the company flag and started flying the National Flag. The Government meanwhile appealed the Delhi HC judgement in the Supreme Court, who stayed it. The government, meanwhile, formed an inter-ministerial committee headed by P D Shenoy, additional secretary in the Union home ministry, to decide whether it could permit the flag to be flown freely. In April 2001 the committee decided the liberalise the code and allow any individual or organisation to the fly the flag.
In December 2009 the flag code was further altered to allow flying the flag 24 hours as long as it was large and flew from a high mast and illuminated at night. Noting this on the 17th of December 2010 we installed a new high mast flag pole to fly the National Flag 24 hours a day. The current flag mast is one of the highest in South India and at night the large flag is illuminated as per the new code.