Our Founder Mr. Vaman Srinivas Kudva popularly known as Mr. V. S. Kudva was born on 9th June 1899 in a traditional Brahmin family at Mulki.  Mr. V. S. Kudva, son of Sri. Srinivas Ramachandra Kudva, who was running a small handloom textile unit in Mulki Town, had his initial education at Mulki and later in Udupi.  When his father shifted to Udupi in 1908 and started a hardware shop, he assisted his father during his spare time.  He did his intermediate in Mangalore Government College.  He then joined mechanical engineering course at Victoria Jubilee Technical Institute in Bombay (VJTI) and was a top ranking student during his three year stay there.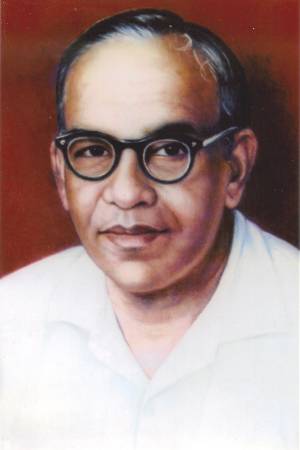 Mr. V.S. Kudva the Industrialist
Mr. V. S. Kamath, the Managing Director of Canara Public Conveyance, a well known public transport company, was looking for an engineer to take care of its service and maintenance of its growing fleet.  His choice fell on Mr. V. S. Kudva who was technically suited to the job due to his knowledge and practical experience of running his own engineering workshop at Udupi which he had started in 1922. At the request of Mr. V. S. Kamath, Mr. Kudva joined as Works Manager of CPC in 1926. Before long, he was able to convert the ordinary mechanical fleet repair shop into a very well equipped automobile repair and service unit. It became so popular and efficient under his able guidance that, he was able to service not only the fleet of CPC but also the vehicles of other transport companies.
His desire for establishing a full-fledged automobile workshop made him start a separate unit which could devote undivided attention to the repairs and maintenance of all the vehicles. For this purpose he started a new company and named it as The Canara Workshops Limited.  The repair and re-condition of automobile springs became the specialty of this unit resulting in extremely satisfied customers who started referring to the workshop as the Spring Factory..
The 1949 report of the Sub-Committee appointed by the Government of India to manufacture automobile components in India influenced Mr. Kudva to start the manufacture of high grade automotive springs in India.  To this effect, he undertook a study tour to various countries like the U.S, U.K and Germany. With this knowledge and equipment he established a spring manufacturing unit at Maroli, Mangalore in 1949.  Spring steel was imported, and converted to leaf springs. A well equipped metallurgical and spring testing laboratory ensured the quality of the spring being produced. Initially the springs were sold under the brand Superior, and later rebranded as Canara Springs.
A conveyor hardening furnace and tempering furnace was installed with temperature controllers and recorders.  For the first time in India, shot peening technology was introduced to enhance the life of the.   It was initially supplied in the brand name "Superior" and was later rebranded to "Canara Springs". The demand for the springs increased due to the quality and durability resulting in expansion of the factory.
Alloy Steel Project
With the increase of demand for "Canara Springs" the requirement of alloy steel spring flats could not be met due to the restriction in import of raw material as the required foreign exchange was not made available.  At this juncture, Mr. Kudva was inspired to set up a alloy steel plant project to produce spring steel. Instead of the usual process of casting ingots and rolling them to the required section, he decided to get into the continuous casting process of casting steel which in the early 1960s was at a primitive stage all over the world. Mr. Kudva took a bold step forward and imported a 5 MT arc furnace, along with a vertical continuous casting machine along with a rolling mill in the year 1961.
The foundation stone for the alloy factory was laid by Mr. Lal Bahadur Shastry on 10th January 1961. Soon by the end of the 1963, the equipments, buildings were in place. After installation and trials runs, the alloy steel plant was commissioned on February 1965. The continuous caster was the first to be installed in India at a time when world steel output through the continuous casting method was a mere 5%. With this Mr. Kudva accomplished his ambition of manufacturing automobile grade spring steel first in India and also became the first industrialist to set up a mini steel plant with a continuous caster in India.
Mr. Kudva is also credited in establishing few more companies.  In 1938 he established Canara Sales Corporation Ltd, in 1941 Canara Motor and General Engineering Company, and in 1947 he started Canara Tyre and Rubber Works Limited.  Mr. Kudva also introduced bonus, gratuity and pension benefits to all the employees of his companies even before the laws were enacted by the Government of India in 1965 and 1972 respectively.
V.S. Kudva the Journalist and Social Activist
Mr. V. S. Kudva was interested in journalism and in 1922, he along with Mr. V. S. Kamath, edited the Kannada weekly called "Sathyagrahi" and worked as an editor between 1923 – 1934 for another Kannada weekly "Swadeshabhimani".  In 1941, he started publishing Kannada daily newspaper " Navabharath" which ran successfully till 1983.
Mr. V. S. Kudva was also one of the leading social leaders and was instrumental in founding various institutions in the district.  He along with Shri. T.M.A. Pai and Shri. Upendra Ananth Pai was one of the founder directors of the Canara Industrial and Banking Syndicate Ltd which was then renamed as Syndicate Bank.
In 1948, he was elected President of the Kanara Chamber of Commerce and Industries, South Kanara and continued as President for the next 3 years.  With his great friend Sri. U. Srinivas Mallya he was instrumental in bringing the all weather port as also  the airport to Mangalore. Yet again along with Mr. U. Srinivas Mallya, he was responsible for bringing the Karnataka Regional and Engineering College now called National Institute of Technology, Karnataka (NITK) at Suratkal and he was on its governing body for several years.
He worked for the economic welfare of the district, he also contributed immensely in its educational progress.  He started the Canara Foundation in 1955 for giving loan scholarship for students going abroad for higher technical education.
Rotary Club
He was responsible for starting the first Rotary Club in Mangalore of which he was the Charter President.  He was the president of the S.K. Development and Welfare Board, Small Scale Industries Association and S.K.  Village Industries Association.
On June 1967, Mr. V. S. Kudva expired leaving his imprint on the industrial front in this district.  Today after six decades, the Canara Workshop Ltd stands tall on the solid foundation laid by Mr. V. S. Kudva.
As a tribute to this great visionary, a memorial was built with the installation of his bust on 9th June 1981.  This memorial was upgraded 28 years later by surrounding it with a beautiful landscaped garden.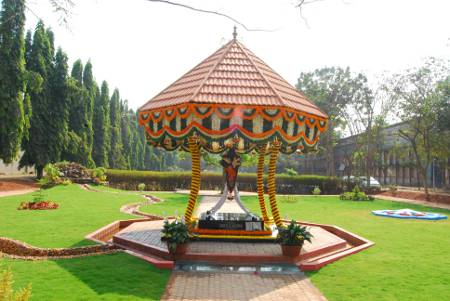 Founder's Memorial